With its wide angle and night vision aspect, you can put your trust in the Belkin Netcam HD WiFi Camera to be there when you can't. Brought to you by Cellcom Communications with a special 70% offer and free shipping anywhere in Canada. Get in touch with Cellcom Communications at hello@cellcom.ca, or by visiting http://shop.cellcom.ca/en.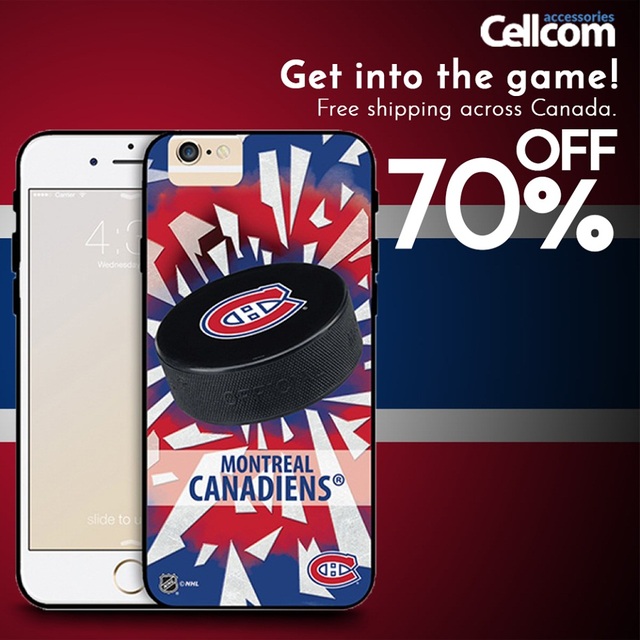 The iPhone 6 "Puck Shatter" Case is designed to show your loyalty to the Montreal Canadiens! Keep your team spirit alive year-round with the beautifully created image and patterns, with the case also being durable and keeping your phone safe! Order yours today by visiting http://shop.cellcom.ca/en or contact us at hello@cellcom.ca.
Commentaires
Ajouter un commentaire
S'il vous plaît connectez-vous pour pouvoir ajouter des commentaires !